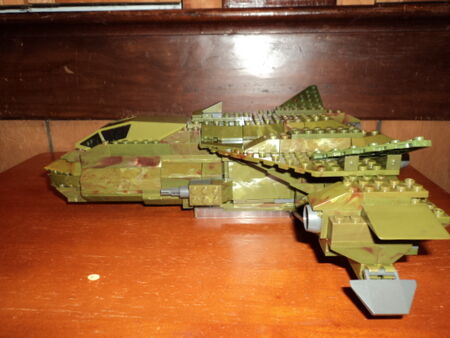 This vehicle is modified for use of space-combat Halo: Reach.
Creator info
Edit
Created by Nathaniel R (or RiskoVinsheen on The Bloks Forum).
Appears in
Edit
Original posting can be found here.
Built entirely from sctratch and parts from the UNSC Pelican set
Pictures Of The Sabre
Edit
---
END OF ARTICLE
---
Ad blocker interference detected!
Wikia is a free-to-use site that makes money from advertising. We have a modified experience for viewers using ad blockers

Wikia is not accessible if you've made further modifications. Remove the custom ad blocker rule(s) and the page will load as expected.